Growth Training For Your Enterprise now available in United Kingdom
An enterprise-level training program developed for the needs of organisations of any size and stage.
.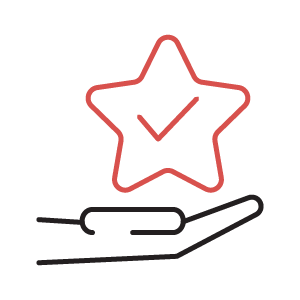 Future Proof Your Skills
Gain access to the most in-demand career fields.
Battle-tested Educators
Get trained by professionals with a proven track record. Our motto is: "Those who can, do it. And then they teach it"
In-house or Online
Receive the training at your premises or online. The schedule is flexible and customized according to your team's needs.
Why choose us to expand your team's growth marketing skills?
This enterprise-level training program is for employees of all kinds of responsibilities. By the end of the course, your team will have acquired new skills and knowledge about the latest tools. They will be able to refine their existing competencies. And most of all, they will become an active part of your company's growth. 
We are world-class Growth Hackers and innovators that love to share their expertise. We are proud to have won the trust of some of the world's most popular startups and big organizations. Our deep technical, creative, and marketing skills are matched with our passion for our customers' success. Our will to share our knowledge verifies that your employees will get "real value" and not theoretical fluffs. Our trainers are experienced in running workshops and hackathons for companies around the world. They are also guest lecturers in executive MBA courses, including NYU.
One of the most important aspects of this program is its highly modifiable nature. Let's create a custom-made training program for your team. The content and duration will be adjusted to cater to your team's specific needs. One of our greatest qualities is our highly modifiable nature.
The world is changing faster than ever before.
Most digital marketing topics have become mainstream and outdated. They don't make a difference anymore. Software has eaten the world and Marketing too. Education that used to be valuable no longer guarantees a competitive position. 
It's time to make a change.
Upskilling is the only option. An education that's future-proof a) doesn't have to cost a fortune b) can be done from the convenience of your office and c) can be at the company level so that everyone grows together.
Learn how to nurture potential customers and push them down the conversion funnel. Identify any obstacles you need to overcome. Learn to create content for every stage of the user's journey. Monitor every stage of your funnel and make informed decisions.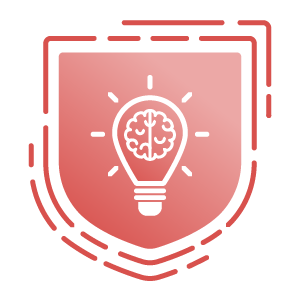 An enterprise-level training program that combines the Growth Mindset with the latest Technological Trends. 
The Growth Mindset is about attitude, strength, discipline, focus, and creativity. All of which, when properly mixed, will function as the ultimate vehicle in your journey in business and in life. 
We will teach you how to create a growth squad, a growth recipe, and how to create and implement a growth plan to achieve your KPIs.
Learn how to leverage social channels. Automate procedures that bring new potential clients by increasing your circle of influence (COI) and providing valuable content. Together we will craft a full approach that is set up for success. From successful prospecting to closing the deal. An ideal course for professionals who consider LinkedIn to be a potential channel at scale.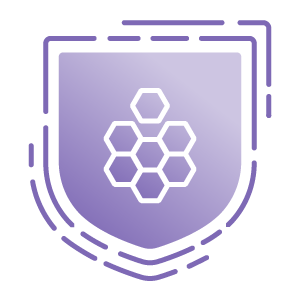 Are you considering revamping your product, coming up with a new one, or productizing a service?
We will teach you all you need to know to build a plan for product-led growth. The PLG approach uses the product itself as the main mechanism to acquire, activate, and retain users. We will help you set up your company for the PLG approach in every aspect. From the technological tools to the transformation of your teams from department-oriented to an integrated growth squad.
PLG works great for self-served products, designed for small or medium businesses.
What's great is that it works for both the B2B and B2C industries. This explains why B2B companies like Slack, Zoom, and Stripe, as well as B2C companies like Pinterest, Evernote, and Airbnb, all grew thanks to the PLG approach.
Want us to deliver a tailored syllabus?
Complete the form and our education chief will contact you.
Your web property (website/web app/blog) is the most valuable web asset you have and still, there are so many things you may not know about it.
We have developed a specialized concept named "15 Things you don't know about your website" and we will walk you through all the details on how to find out everything you need to know.
Here is a sneak peek:
Search Performance

Form Submissions

Funnels and Conversion Rate

Menu Performance

UX Flaws

User retention and compelling events to make users return 

Full consolidated user journey, including both periods when the user was unknown and known
As a technical sales professional (SDR), you'll learn how to build and train SDRs, create sales scripts and outreach campaigns that work, perform the prospecting function, and follow-up on your leads until the moment they close the deal. Ideal for SDR teams with medium to high-ticket products or services.
You will learn how to create engagement points, how to promote them, and how to build a machine that will hook the customer into engaging with you. All that in parallel with automating the follow-up via advanced data enrichment and lead assignment/qualification.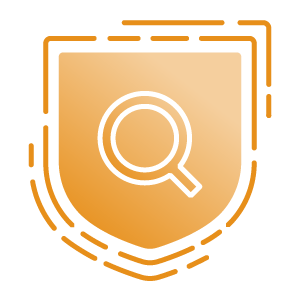 A personalized session, using your website as an opportunity for improvement. From a detailed SEO audit, down to recommendations on what to do to rise and shine on Google. Ideal for enterprises willing to change the game and actively improve their SEO rankings.
Chatbots +
Email
Combining
for the ultimate
90% Open Rate!
Content
Distribution
Knowing where to share your content



5+1 Marketing Tools
Build the website of your dreams